Bring in 2015 with a little Pop, Fizz, Clink! Impress your guests with these signature cocktails at your New Year's Eve soiree.
White Russian
Ingredients
1 1/2 oz vodka
1 1/2 oz. Kahlua
3 oz whipping cream or milk
1. Fill glass with ice. Add vodka and Kahulua.
2. Top off with whipping cream or milk.
Recipe Inspiration: Kahlua
Merry Moscow Mule
Ingredients
1 1/2 oz vodka
1 tablespoon fresh lime juice
2/3 cup chilled ginger beer
Cranberry juice
Lime wedges, Sugared cranberries, Orange slices
1. Fill cocktail shaker with ice, vodka, lime juice, and ginger beer. Shake to mix.
2. Pour over ice. Add a splash of cranberry juice.
3. Garnish with a lime wedge, orange slice and sugared cranberries.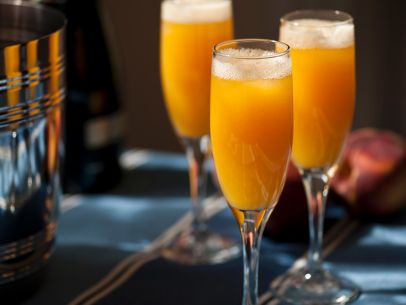 Peach-Ginger Bellini
Ingredients
For the Ginger Simple Syrup:
1/4 cup sliced fresh ginger
2 cups granulated sugar
2 cups cold water
For Peach Puree:
10 oz semi-frozen peaches
1/2 cup ginger simple syrup
1 bottle Champagne
1. Start with the simple syrup. Peel and grate the ginger. Add it together with the sugar and cold water to a saucepan. Bring it to the boil and stir until the sugar dissolves. Cover and let steep for 15 minutes. Strain and set aside.
2. Blend frozen peaches and ginger simple syrup together until completely pureed. Refrigerate until serving.
3. Add ice cubes to cockatil shaker and fill halfway with puree mixture. Top with Champagne and shake to combine.
Recipe Inspiration & Photo Credit: Tyler Florence
Chocolate Martini
Ingredients
1 1/2 oz Tequila Rose - Cocoa flavor
1 1/2 oz Creme de Cacao
1/2 oz Cut Spike Vodka
2 1/2 oz Half & Half
Chocolate Syrup
1. Drizzle chocolate syrup around inside of a martini glass.
2. Pour all other ingredients into shaker with ice.
3. Shake and strain into martini glass.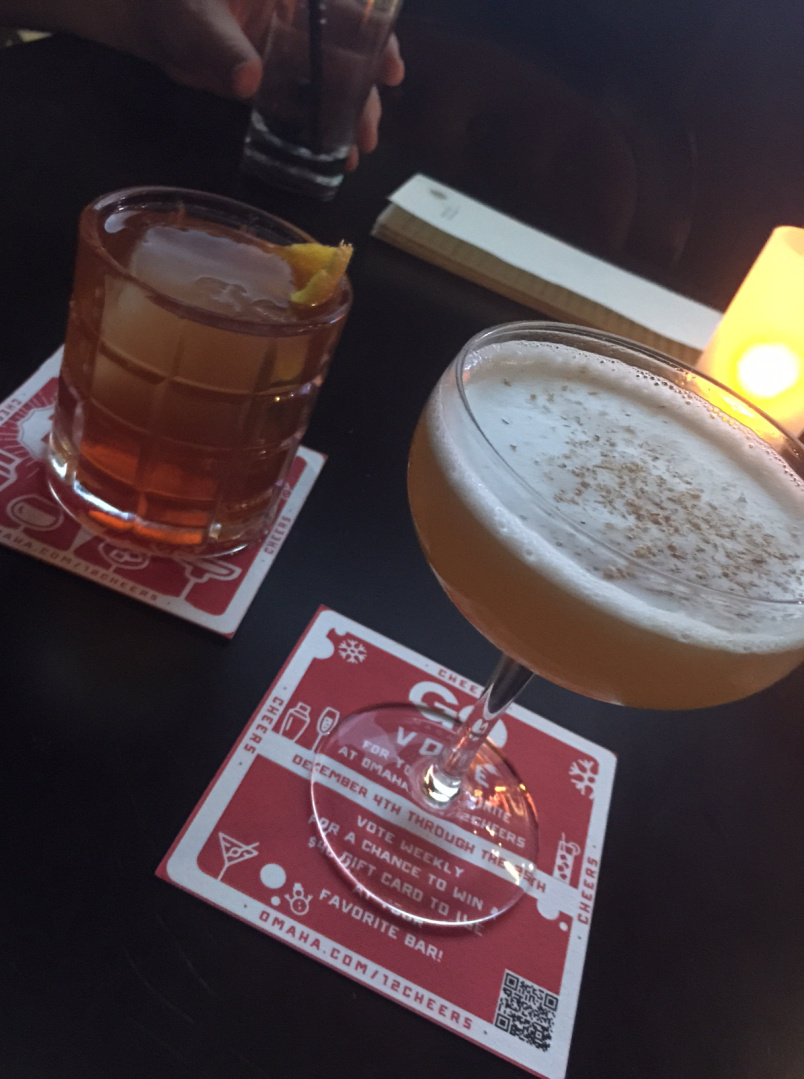 Cranberry Bourbon Fizz
Ingredients
2 oz Bourbon
.75 oz Grenadine
Ginger Ale
Cranberries
Ice
1. Mix bourbon and grenadine over ice and stir to combine
2. Top the glass off with Ginger Ale to taste
3. Garnish with cranberries.
Recipe Inspiration: Style Me Pretty